Delivery Options Available
Financing Available
Oasis Rolling Base 330lb Zinc Plated Round Umbrella Base 330R-04 is available in our Jacobs Custom Living Spokane Valley showroom.
Product Description: 
Patented internationally unique design allows the Oasis Rolling Base to be moved with the umbrella in the upright, open position
Non-marring, sealed bearings, chromated wheels delivers life long protection to your patio and Oasis Rolling Base.
High quality ASA Plastic cover to ensure maximum protection from weather, UV rays and impacts.
Zinc plated and powder coated body with a vented design provides superior weather protection.
Aluminum center mounting spigot.
Superior Weather Protection:High quality ASA plastic cover ensures maximum protection from heat, UV rays, impacts, and harsh weather conditions. Zinc plated and powder coated body to ensure maximum protection from any environment. Sealed bearings and zinc chromated casters to ensure maximum protection from harsh environments. 
Surface Protection: The Oasis Rolling Base is comprised of five packages (the mobile umbrella stand and it's four weights) - Delivery and transportation are easily managed, despite the high total weight which will subsequently guarantee the stability of the stand.
Brand: Oasis Rolling Bases
SKU: 330R-04 / JC77108
Why is there no pricing for this item?
Our online pricing does not necessarily reflect the best in-store price due to in-store specials and manufacturer price restrictions. To take full advantage of our pricing please visit our Spokane Valley showroom.
Share
View full details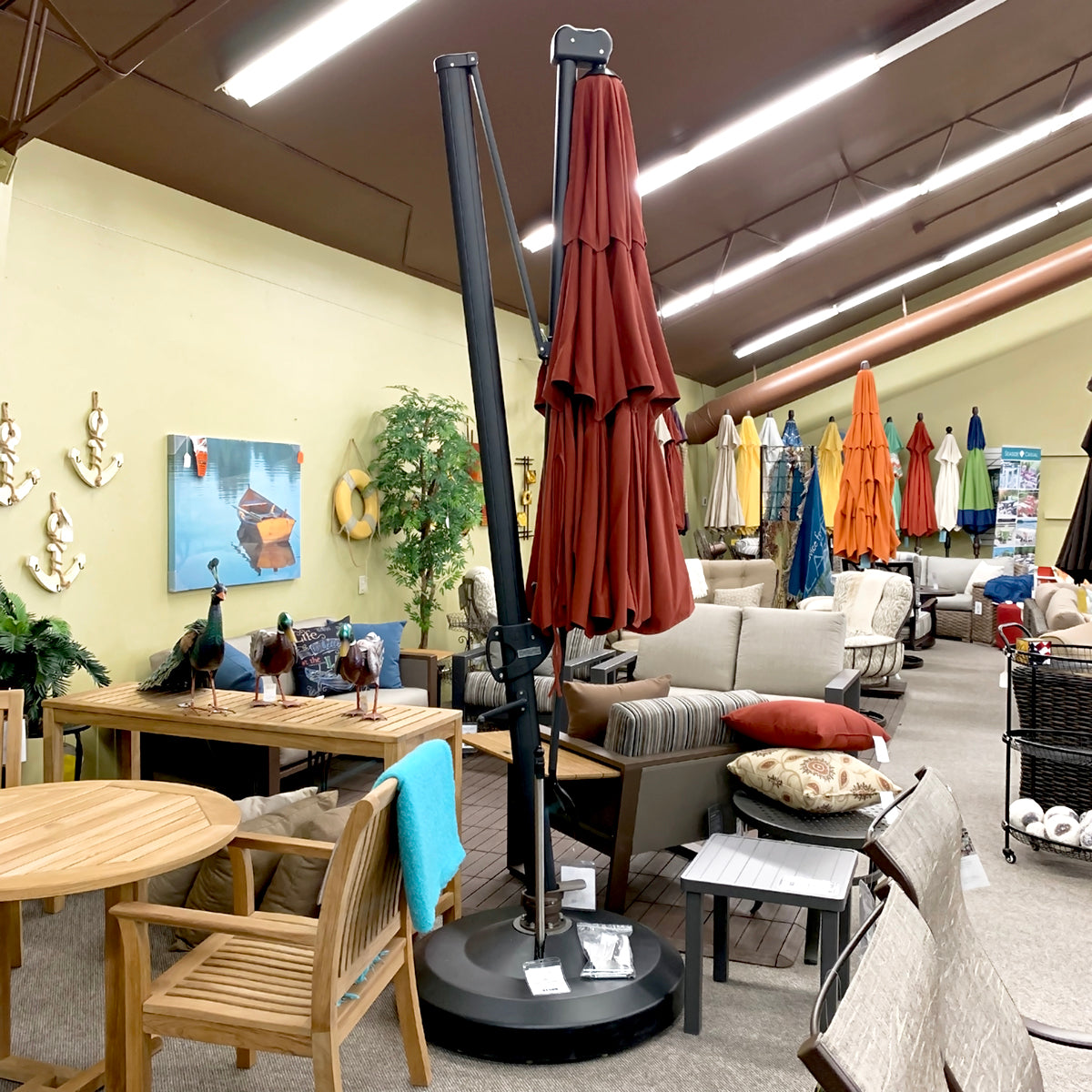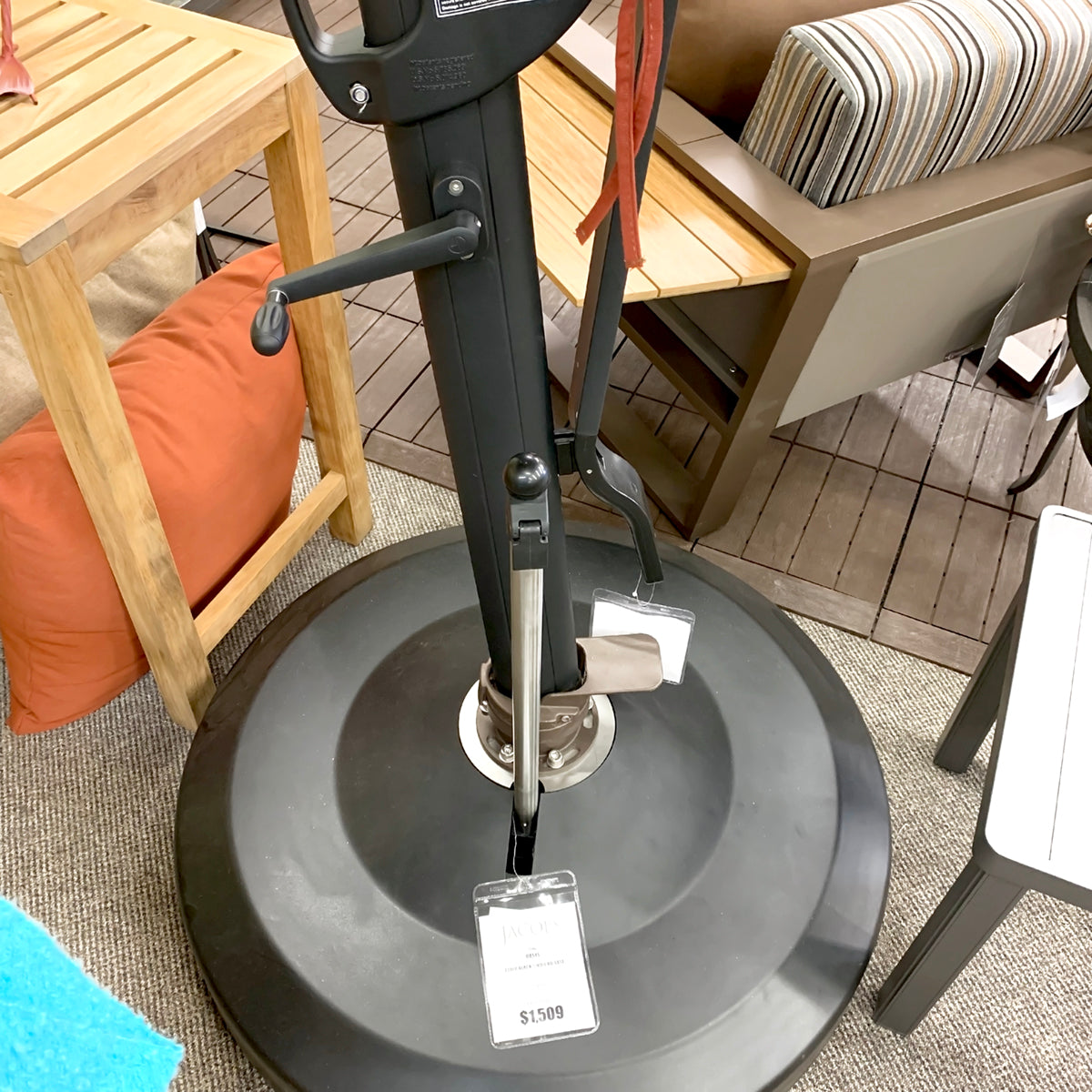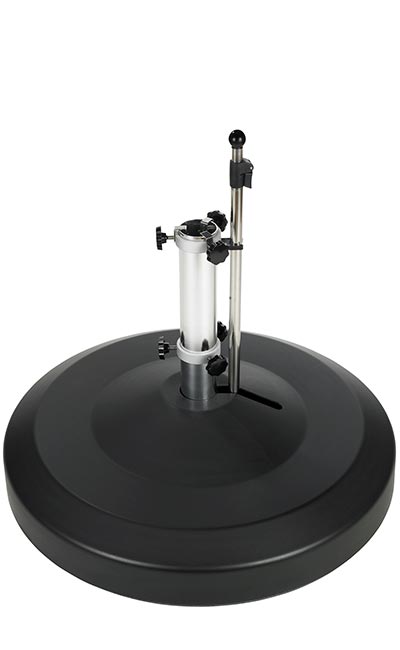 Contact Us For Pricing
Some of our outdoor patio manufacturers have internet pricing policies and restrictions when it comes to marketing selling prices that are below a specific price point. Therefore, we are not able to advertise the price of these products.

Each product available on our showroom floor has been handpicked with a passion and a dedication to provide you with the very best furniture at the very best value. 
Contact Us